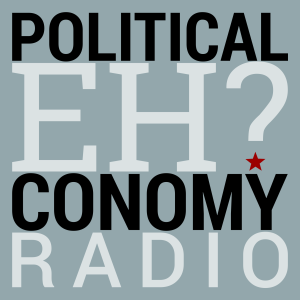 Political Eh-conomy Radio is a lefty take on politics and economics coming from Toronto, Canada. Every few weeks, I interview left writers, economists, activists and others on a healthy mix of Canadian and international issues. Guests on the show have included Yanis Varoufakis, Kshama Sawant, Jane McAlevey, Jim Stanford, Richard Seymour and many more.
Subscribe using any of the methods below and you'll automatically receive the latest episodes. You can also view all the podcast episodes on the blog here.



If you like what you hear, please consider supporting my work directly, either one-time or on a monthly basis. Thanks in advance!