What is done is done regardless of where you were on the referendum—or like most of us, outside the UK. The two questions that grab me now are what lessons can be learned and how to salvage the moment for an anti-racist, anti-austerity coalition. Instead I've seen too many tears shed for the EU, which after all is no huge friend to migrants (see the mass graves under the Mediterranean or the camps in Greece) and a cudgel for neoliberal reforms, combined with too much smug condescension at the "stupid" Brits.
The choice between options represented by the upper class ninny Cameron and his upper class ninny foils Johnson and Farage was always a false one. It's eerily similar to the choice between Clinton and Trump. Smug elitism gets us nowhere beyond the right's version of internationalized neoliberalism or nationalist xenophobia. Only a strong alternative that looks the middle finger UK voters sent elites in the face can take ground away from the political reactionaries and xenophobes who have punched above their weight.
The referendum took place after four long decades of stagnant incomes, falling expectations and austerity from successive governments. It wasn't just evil Tories, but New Labour as well, that gleefully transformed the UK economy away from the post-war class compromise (one breaking by the 1970s) towards today's highly unequal version drunk on globalized finance. In many ways, this wasn't a referendum on Europe—especially since the UK is out of the Euro, the biggest stick European elites can wield—but on UK elites and the damage they have done to working people.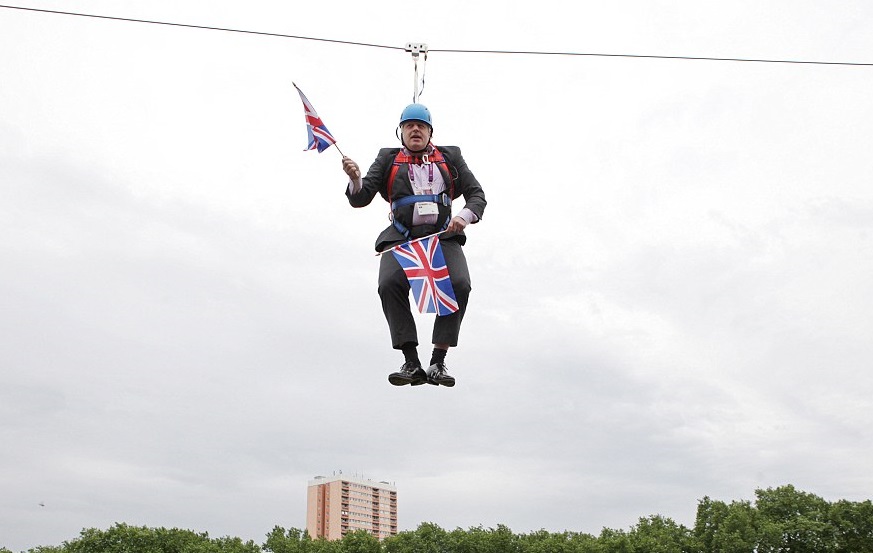 The problem is that the most retrograde section of those same elites, Boris Johnson, Nigel Farage and the rest of their sniveling crew, took advantage of the vacuum and made their xenophobic program the political expression of this anger. Labour's long foray into enforcing austerity and capping living standards for the many left a long window to build and spread reactionary forces. I hope Corbyn and those around him can push a genuine alternative and pull those who can be pulled away from this misdirected anger without talking down to them. This moment cannot belong to a racist gang of Etonians like Johnson and Farage who have no interest in reversing any of the attacks on regular people and will only pit people against one another, spreading racial hatred. But that will take real work.